Get more inspiration from other installations all around the world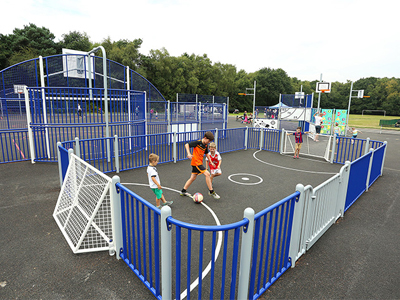 In addition to the large UniPlay unit, there is a UniMini unit with a castle theme for the very young and a real-looking, two-metre high climbing rock.

The town of Hvannasund in the beautiful Faroe Islands has a new playground and sports court, catering for a wide age group.
The 'CaseStudies' module could not be found
Contact us
If you have questions or would like to know something about our products, you can contact us by phone, fax, email or directly on our website. If you do not know who at HAGS you should talk to, or if you would like to come in contact with a specific person at HAGS, you are welcome to call our switchboard to get connected to the right person.